I became fascinated over feng shui in 2010, when early in that year somebody from the office sent me a forecast of what will happen for a Tiger like me. I hardly accept the forecast, believing it was mere man-made forecast and I could change the future if I really want to. It was quite a down year for me, and events slowly opened me up to the warnings as predicted. So I continued asking in 2011 if it were a mere coincidence. I am a Catholic Christian and I believe in God, and I know He is the only One I could trust and depend on with regard to my future. Still, events intertwining with forecast perpetuated, leaving me with a thought that maybe, just maybe, feng shui isn't a work of a demon after all. It may have been a guide, (real as it claims to be), that I can refer upon for advice.
talknerdy2me.org
This doesn't discount my faith in whatsoever means; it simply is a guide and I don't believe in black and white. Despite the actual events revealed by the predictions, I still believe in what my college friend told me "Whatever it is written in your palm, you have the power to change it. There are people who change their lives positively after hearing the negative events that would happen. Think positive." Feng shui is not a god people turn to; its use isn't supposed to be over-acted upon. I guess I am simply entertained by my shallow happiness over the wows and ahhs whenever things turn out everytime forecast becomes real; but the best part of it is how I maximise the revealed wealthy predictions, and how I avoid the downsizing ones.
Well, the post isn't really about the endless debate on whether feng shui is God-driven or not. Ben Chan of Bench is a tough believer of it as well as Kris Aquino. But I would say their success is attributed to what THEY have done and not what the stars and the moons have positioned. I think, the best part of it, is the Law of Attraction – you think about success, you surround yourself with contributors of success, you become a champion. It's quite silly to think that in this particular month you're not lucky, in this particular month you are.. It's just crazy. That is why I believe that above all, I am God's champion — whatever feng shui says about the negative things that will happen, I'll be extra careful and turn it around into positive moments. Because life is not a bed of roses. It is a balanced mix of good and bad, and it's how we perceive ourselves to be. It's how we accept the things happening around us and how we become.
So what does feng shui and faith have to do with this personal finance blog? It's one feng shui prediction for Tigers this year which says "Develop a tycoon mentality." And what does Our Daily Bread says? (I read Our Daily Bread everyday). "Perseverance makes the difference between failure and success."
If I combine the two, it will read something like this:
Develop a tycoon mentality by being persevering to turn failure into success.
Wow.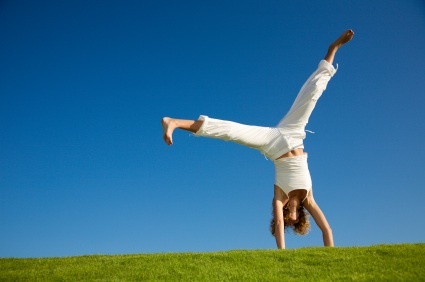 inetgiant.com
According to Ralph Marton, "There is no limit to what you can imagine. And with commitment, with effort, what you can imagine you can become. Put your mind to work for you. Believe that you can do it. The world will tell you that you can't. Yet, in your belief you'll find the strength, you'll find the ability, to do it anyway."
Think about Manny Pangilinan. He was rejected by Procter and Gamble. He didn't get the position he wanted in the bank he'd been working for. He is a son of a messenger (who became president of the bank eventually). If he was a quitter, there would be no Smart, no PLDT, no tycoon pushing for sustainable development on mining policy, no MPI on local bourse, no dreamer on Metro Manila highway. If he quit, there would be no Manny Pangilinan who is one of my greatest influences in my dream to be a little tycoon. If he didn't believe in himself, there would be no MVP to support Philippine sports. If there's no MVP, there's nothing to be written on history, about a man who went through rejections and won it all. God's gift to him is business, and he is doing not only great, but very, very spectacular. (If you want to know more about his life story, read on: http://www.moneylifeblood.net/2012/05/billionaires-series-manny-pangilinan.html)
A nugget of wisdom from Theodore Roosevelt says "Far better it is to dare mighty things, to win glorious triumphs, even though checkered by failure, than to take rank with those poor spirits who neither enjoy much nor suffer much, because they live in the grey twilight that knows not victory nor defeat."
You.
Where are you now. What have you done for retirement? For your kids (future kids or existing). How's your finances? Are you on track? Are you a tycoon, or a quitter?
At the end of the day, we have the power to change our present.
We can be who we want to be.
We can be businessmen.
We can be investors.
we can be retiring young and retiring rich.
We can be the best employees at our own field.
We can be boss of our own businesses.
We can be the best singer, security guard, teacher, lineman – whoever we are.
We can be comfortably living the life we want.
Because we can.
You CAN.
I CAN.
The stars and the moon may say something different to what your future is. But you can spell it out differently.
The stars and the moon may say you'll be successful, but without hard work, luck is like winning lotto in a 1 over nth possibility.
Develop a tycoon mentality by being persevering to turn failure into success.
What is God's gift to you?
***
Never miss the money rush!
Be in the money know.
This is MoneyLifeBlood. This is how we do it.
1cor1614
AMDG+
Add me up at Facebook!
PS 1 
Subscribe
 to MoneyRush! MoneyLifeBlood Official Newsletter and get a FREE personal finance diary for 2014! Like us on 
Facebook
 and follow us on 
Twitter
. Happy millions!