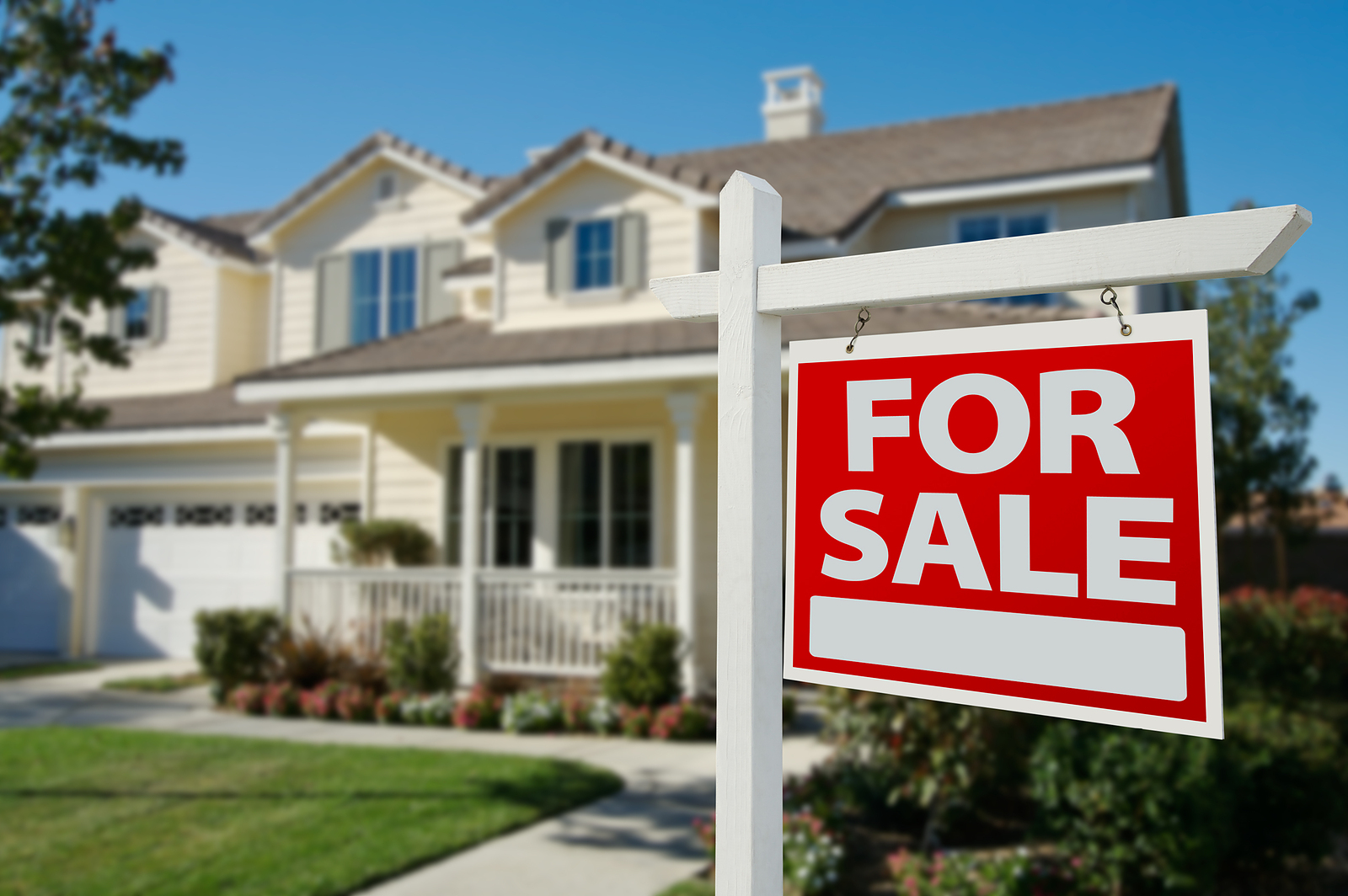 Source: https://slocumthemes.com
One of my yearly financial goals is to perform due diligence checks on potential properties.
Early this year, I visited a property in Benguet – my agent said it is in Baguio City.
The property can be accessed through a scary road – that is if I really want to risk my life and my family's life, I could have bought it since it was pre-selling at a cheap price.
The weather was not as cold as in Baguio, but has a good view of the South China Sea – if it was really South China Sea that I am seeing from mountain view.
I did not buy the property.
The second property I checked is just near our village.
It was being marketed to us by a neighbor who claims she owns the property.
After many sharing of stories, we found out that the property is owned by a different individual and that it is under legal case – it is only being sold through them as agent.
The property I think is quite expensive but since a huge property bought by no less than Manny Villar is in front of it, a potential of becoming a great find it is.
But since I do have some obligations to pay and I may not be able to develop the land in short-term, I did not buy the property.
The third property I checked is a condominium unit in Quezon City.
I like the property since it is corner of two main trains.
My main fear is rooted in the fact that I fear earthquakes will ruin my investment. So I decided to postpone buying the condominium unit. Aside from that, I also dislike pricey association dues and maintenance costs that come with buying a condo. The thought that individuals are living on top of me is quite a thought I do not like.
I did not buy the property.
The fourth property I checked is a condominium unit in Makati City.
It must have been the best choice among all the properties I inspected.
But again, the fear of earthquakes, association dues, maintenance costs and crazy thoughts of buying a condo popped into my mind.
I did not buy the property.
In summary, I was not able to buy any property this year. But I'm happy since I made the right choice – I won't be obliged to pay a property that I regret in the end.
Side Note: Do you want to learn about real estate investing? Pre-order the real estate investing book by Ronald Cagape, a real-life property investor and mentor: No Money Down Formula in Real Estate Deals book. Catch all book details here.
Attend our first run of
Technical Analysis Course
 by TradingOps.com this 2016! Happening on two whole Saturdays March 12 and 19, register for only 4k before March 11! Regular rate is Php5,000. To find out more, please check out link
here
.
****
Here are tips by Tessa Salazar of Philippine Daily Inquirer in her article What to ask your agent before buying a property, September 14, 2012.
1 Do an honest-to-goodness reality check. Will your resources allow you to maintain a monthly amortization? Look into your source of income, whether you can afford to pay equity and the monthly installments.
"We have seen many cases of overseas workers who bought preselling properties but could no longer maintain the monthly amortization even before the house and lot or condominium was turned over because their contracts abroad were not renewed," said Denava.
2 Check if the broker/agent is registered with the HLURB and especially ensure that the property being eyed has not been sold to other buyers.
3 Make sure that the developer has a License to Sell for the particular project. Ask the seller or broker/agent of the developer if the project is registered and has a license to sell issued by the HLURB. This can be verified in the HLURB website (www.hlurb.gov.ph).
Runel B. Taningco of HLURB's Information and Communications Technology Division advised prospective buyers to go over the HLURB list of projects that have failed to show any license to sell and have violations on record. He revealed that most of the entries on the list involved preselling projects.
For the list of the projects in Metro Manila and Rizal that have cease and desist orders, check out link. For nationwide projects outside of Metro Manila and Rizal, check with the HLURB regional operations at http://hlurb.gov.ph/about-us/.
"We try to put everything in the website guidelines. We try to update as frequently as possible. Preselling (violations) should be reported to us. Without reports/complaints, we cannot issue CDOs (cease and desist orders). (Our) regional offices maintain monitoring groups: status of developments of projects that were issued licenses to sell," explained Taningco.
He added that there have been incidents where buyers did verify preselling projects at HLURB, but only after they had already been paying for the property for more than a year.
Buyers are also advised to read Presidential Decree 957, or the Subdivision and Condominium Buyer's Protective Decree (as amended by PD 1216). The decree involves regulating the sale of subdivision lots and condominiums, and provides penalties for violations.
An Inquirer Property reader once commented that "no pre-selling should be the rule, unless the project is at least 80 percent complete." The reader went on to say that "as it is, the delay in the delivery of the units and the documentary proof of ownership is the common practice by most developers."
4 Personally visit the subdivision/condominium, where the house and lot or condo unit to be purchased is located. Check if the materials of the house or condo unit conform with the development standards and approved construction specifications submitted to HLURB. Check also who would pay the cost of the water and electric meters, the subdivision perimeter fence, and so on. Check also who would eventually operate the subdivision/ condominium's water system.
5 If the project has a License to Sell, you may already enter into a contract to sell with the owner/developer. However, there are things which must be checked before signing the contract:
• The date of completion of the project as indicated in the License to Sell;
• If the property is mortgaged from the HLURB;
• The facilities and amenities represented in the advertisement flyers/brochures are in accordance with the approved subdivision and condominium plan on file with HLURB.
6 Before signing the Contract to Sell:
• Don't sign any blank form of the CTS.
• Read thoroughly all the contents of the CTS, especially the terms and conditions in fine print.
• Secure a copy of the CTS and all other documents that you signed.
• Make sure that the CTS would be registered by the owner/developer to the Register of Deeds.
• Pay directly to the owner/developer or the marketing agent authorized by said owner/developer;
• Ask official receipts on all payments for your file.
Do you wish to learn more about real estate investing? Here's the story of Ronald Cagape, a real-life property mentor:
I didn't start out in real estate.
In fact, I'm probably a lot like you. I was not born into a rich family. My father was a security guard and my mother a public school teacher. Even beforemy father died while I was in high school, we already struggled to make ends meet. Their salaries were just not enough to support our family. So I grew up with Ligo sardines as my favorite ulam.
I grew up in poverty and didn't have a lot of money when I started so that should tell you that anyone can really do this no money down thing.
I studied Chemical Engineering in the University of the Philippines Diliman. After graduation, I went into the IT industry and worked for companies such as PhilamCare, Equitable PCI Bank, eTelecare Global Solutions and Oracle Philippines.
In 2010, I resigned from work and focused on the real estate business. I am now a licensed real estate broker and also the Vice-President of Operations for RE/MAX Asyenda Realty, the first RE/MAX franchise in the Philippines.
I learned to do the real estate business without the benefit of books or seminars because there was none available in the Philippines. Today there are now many books on the subject but none that focus on no-money-down deals.
I believe everyone ought to be rich so I wrote the book to help new real estate investors make deals that bring cash, cashflow and multiple streams of passive income. Many people have said that the book helped them a lot. I hope it does the same for you.
Do you want to learn about real estate investing? Pre-order the real estate investing book by Ronald Cagape, a real-life property investor and mentor: No Money Down Formula in Real Estate Deals book. Catch all book details here.
———————————————-Whatever reasons we have in buying a property, make sure you'll be contented and happy about your choice. It is such a big investment that you wish to keep for long-term.
Every Filipino deserves to be financially free.
#FilipinoFinancialFreedom
Did you enjoy this post? Share with friends and start your journey together!
Got questions? Email krissy@moneylifeblood.net.
Still lost? Email krissy@moneylifeblood.net.
Do you want to receive more tips and strategies from me on various investments? Subscribe for free here. (You will be directed to a site to log your email address. I will not share with anyone your private contact details
Krissy
P.S. Always check the latest posts at MoneyLifeBlood!
#FilipinoFinancialFreedom  #EveryFilipinoDeservesToBeFinanciallyFree                                
P.S. Do you want to have ultimate cheat guide to personal finance? Shop at IDEA SCHOOL – a learning hub to saving, investing and money making. Check out learning books, classroom seminars, online trainings, ebooks, trading guides and other resources you need. Affordably priced for all Pinoys worldwide, shop for financial education and keep learning!
P.S. Attend our first run of Technical Analysis Course by TradingOps.com this 2016! Happening on two whole Saturdays March 12 and 19, register for only 4k before March 11! Regular rate is Php5,000. To find out more, please check out link here.
P.S. Are you a business owner? Are you an aspiring investor? Do you wish to launch your product in platform to boost sales, get crowdfunded or become an angel investor? Check out Angelpreneur or email wealthcircle@angelpreneur.net.
P.S. Welcome to School of Personal Finance!
Every Filipino deserves to be financially free.
100 Lessons. 10 Stages. 1 Goal. 
#FilipinoFinancialFreedom
I have a heart for people who cannot pay for seminars and are looking for free learning that is of quality. Yes, there are. You find them all in Youtube, personal finance blogs and sites.
Early this year i wrote in my goals: "To help 100 people achieve their goals" and I think via my blogs, seminars, and thru this forum all newbies will no longer be newbies.
This online personal finance school is dedicated to all my blog readers who have found me online in one way or another and are looking for resources to boost their personal finance knowledge. Study at your own pace, at your own time. No registration required. Nothing to shell out to get access.
Educate yourself today. Dedicate 5 minutes of your time each day for the next 100 days to learn about personal finance and how it can help improve your life.
Stage 1: Basic Personal Finance
Stage 2: Financial Planning Series
Stage 5: Strategies on Investing
Stage 6: Inspiring Success Stories
Stage 7: Personal Finance Book Reviews
Stage 9: How to apply in real life
Stage 10: My Personal Learnings
Start your financial education today!
Join the Filipino Financial Freedom Forum and be with like-minded people who talk about stocks, mutual funds, UITFs, business, money management tips, trading strategies and more. Download free ebooks and resources here!Like us on Facebook!  MoneylifebloodAdd me up on Facebook! @moneylifebloodofficialblog
Wanna follow me, the financial blogger? Follow me on Twitter @moneylifeblood@krissydomingo IG @tinkerbell_krissy FB @moneylifebloodofficialblog
Visit IDEA SCHOOL and shop for financial education!